IFRS Updates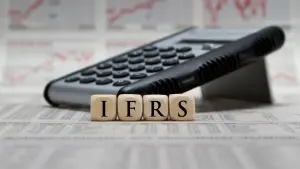 For accounting and finance professionals who need to get a working knowledge of the latest developments on International Financial Statements (IFRS). This two-day workshop will provide key updates in a practical manner to help practitioners understand the core principles of the changes in IFRS standards.The workshop is primarily targeted at those involved in the preparation and presentation of financial statements of entities in all sectors (Private, public and non-governmental) and external and internal auditors.
BENEFITS OF ATTENDING:
The course covers the central principles and updates to the following standards as well as introducing the upcoming changes to the Conceptual Framework.
Financial Instruments (IFRSs 9 and 7, and IAS 32)
Fair Value Measurement (IFRS 13)
Leases (IFRS 16)
Revenue Recognition (IFRS 15)
PARTICIPANTS RECEIVE: Certificate of Completion, 12 CPD HOURS