Take Control of Your Career
Insight Partners Africa is a leader in offering practical finance training courses and business advisory services for accountants and businesses in a wide range of industries.
Sharpen your accounting skills and enhance your career with our wide range of finance training courses.  With the right skills and practical experience in all areas of accounting, you will be able to take control of your career and nothing or no one will stop you from achieving your goals.
The training offered by Insight Partners Africa significantly reduces the learning curve for new entrants into your organization or those progressing to management positions. With our training, your staff quickly gain the skills and confidence to contribute to the performance of your organization.
PRACTICAL ACCOUNTING SKILLS
The training offered by Insight Partners Africa introduces participants to actual accounting work and the software used in companies. The training is organised around short courses and significantly reduces the learning curve for people starting their careers in accounting or progressing to management level positions. 
A wide range of business and tax advisory services that ensures the success and growth of your business
We offer comprehensive cloud accounting services and targeted financial advice with the goal of helping our small business clients succeed…
UNCOVER ACTIONABLE INSIGHTS
19 November 2020
- 20 November 2020
Radisson Blu Hotel, Lusaka, Zambia
14 January 2021
- 15 January 2021
Radisson Blu Hotel, Lusaka, Zambia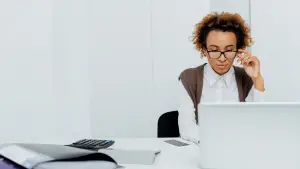 25 February 2021
- 26 February 2021
Radisson Blu Hotel, Lusaka, Zambia
No event found!
Managing Cash Flow in a Crisis
Discover Proven Strategies to Unlock Cash Flow and Keep Your Business Afloat in a Crisis.
In this book, you will discover various strategies used by financial professionals and small businesses to safeguard their companies from insolvency in a crisis. By effectively applying the principles in this book, you will:
Get started with Insights that drive business performance
Every week we provide insights to help you tackle challenges you may be facing in your business. Through different experts and entrepreneurs, we uncover insights that help you develop new ways of thinking resulting in a sustainable and profitable business.
Stay updated with all the latest episodes, upcoming events & much more.
"Their workshops are phenomenon, very educative and informative. I encourage people to greatly consider engaging them."
"Great training programs, I recommend every professional to attend"
"Insight Partners Africa is the best business partner for both start-up entrepreneurs and long existing companies. Professional and exceptional service delivery."