We deliver practical finance training programs to hundreds of finance and non-finance executives from diverse industry sectors.
We provide a wide range of training courses through in-person workshops, virtual training or webinars, and online courses. Our programs are interactive and engaging, regardless of what platform we use. The duration of the program depends on the platform of delivery.
Our in-person training programs are conducted at different hired venues. If you want to get away from the office for a few days and focus on updating your knowledge or master a new skill quickly, these are a must-attend for you. These programs are delivered in two day
You can learn from anywhere and engage with participants from around the world in our virtual training programs and webinars. We use the best virtual learning platforms that guarantee seamless presentations and engagement with the attendees. These programs are delivered over five days and three hours of daily sessions.

Take control of your learning through our online training courses. Our facilitators will guide you through the course and support your education through our membership Q & A. This platform enables you to learn at your own pace.
19 November 2020
- 20 November 2020
Radisson Blu Hotel, Lusaka, Zambia
14 January 2021
- 15 January 2021
Radisson Blu Hotel, Lusaka, Zambia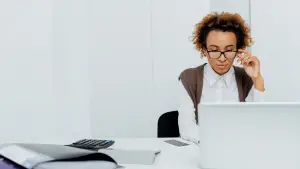 25 February 2021
- 26 February 2021
Radisson Blu Hotel, Lusaka, Zambia
No event found!
Their workshops are phenomenon, very educative and informative. I encourage people to greatly consider engaging them.
What makes our training programs unique?
There are many things that make our training programs unique. In addition to being practical, hands-on, timely, and fun, the following key features make our training programs truly world-class.
Our courses are designed by experienced facilitators who are both professional educators and industry practitioners.
Training materials cover not just basics but latest techniques and changes in the business environment.
A certificate of completion with CPD hours is provided.